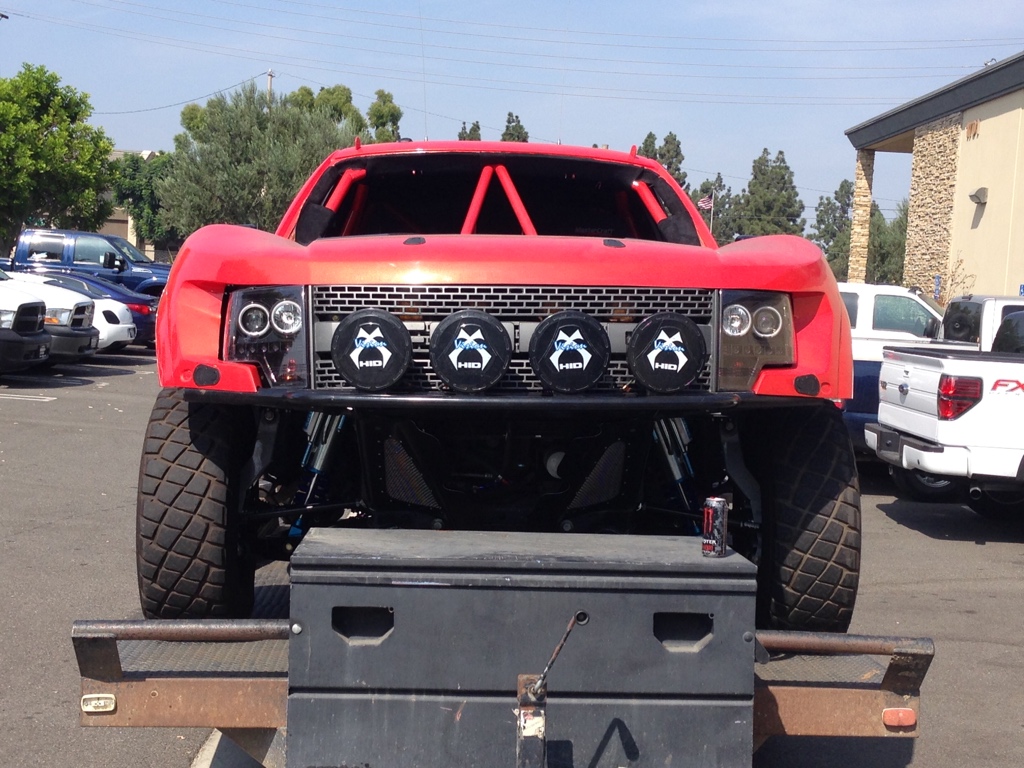 When i first saw this truck I had no idea the amazing back story or transformation behind it. I was impressed at just the level of performance. Now I read about it I love it even more. Many would have let the truck die but not the owner of this Molten Desert Runner . He came back with the help of outlaw offroad and made one of the meanest raptors to date. Check the pics out below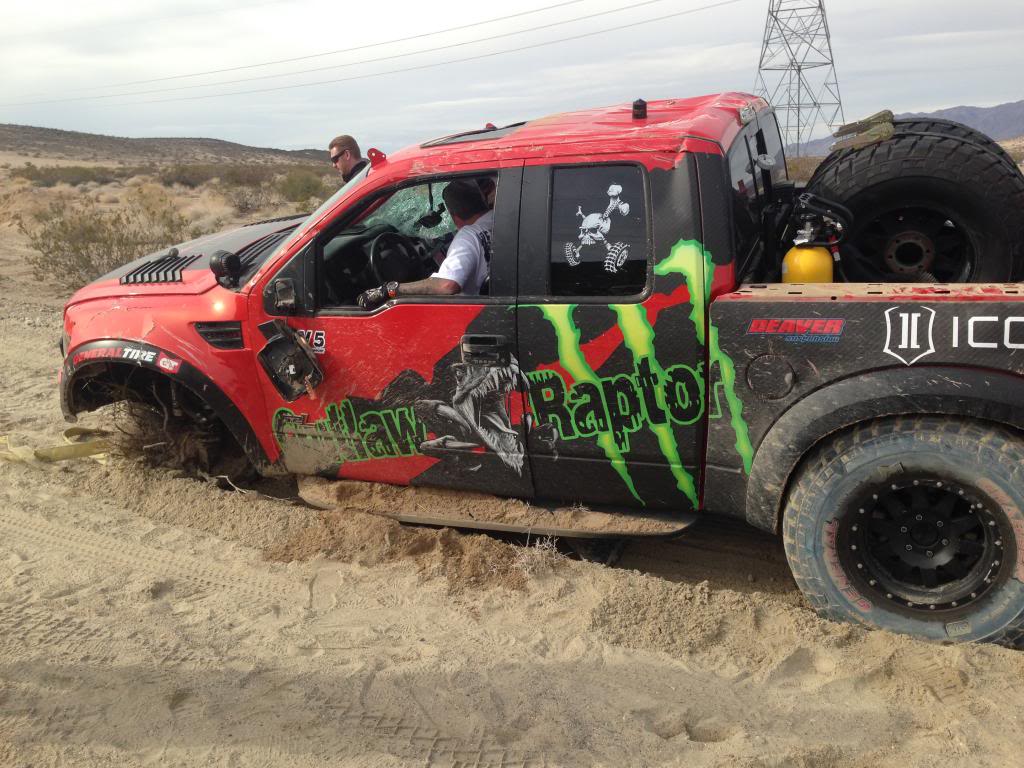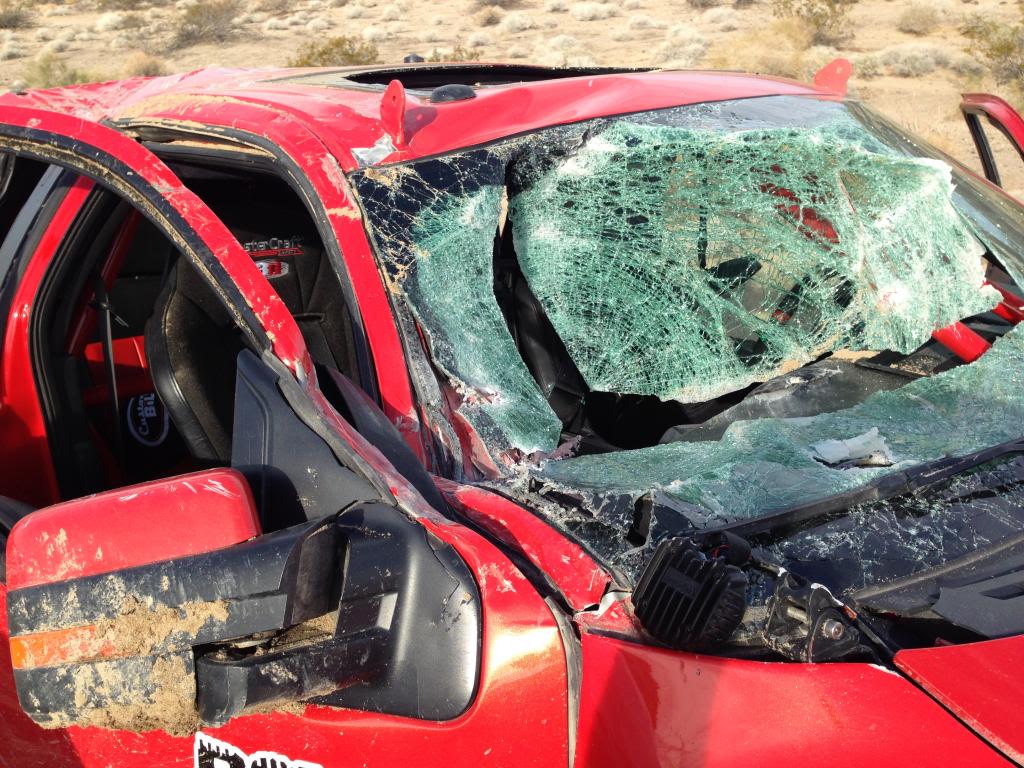 These are some sad photos and I am glad everyone was ok. Great time to look into getting a cage for your truck. I fear things would not have been so pretty if without one.
Ever wondered what 30 inches of real travel 4 linked looks like?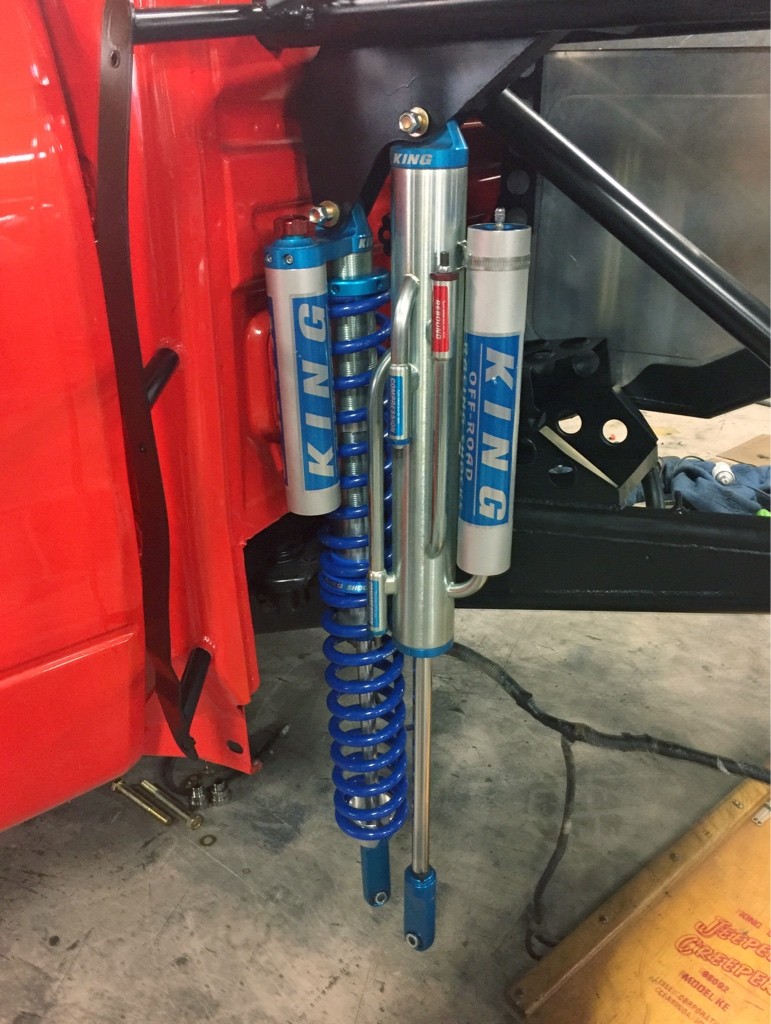 The attention to detail is impeccable. This is one truck that is prepared and thought out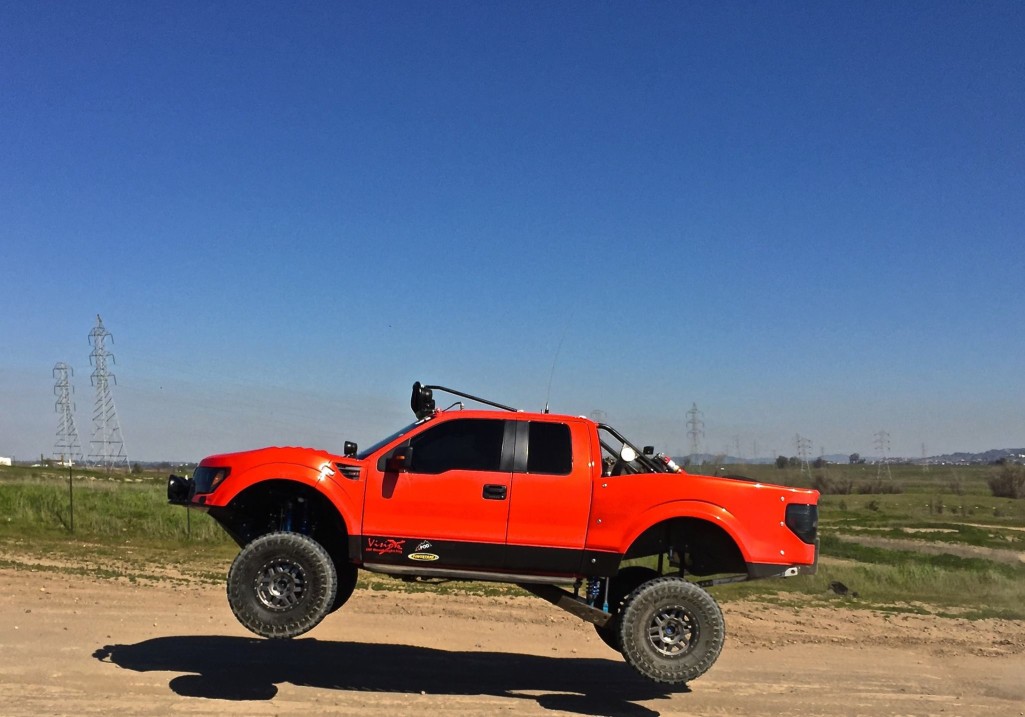 The low down
Truck name: Molten Desert Runner
Facebook page: https://www.facebook.com/moltendesertrunner
Build done by: Outlaw Offroad
Shocks: KING
Rear
4 link suspension by Outlaw Offroad
13 inches of up travel and 16 inches 30″ Of rear travel
Front
Long travel kit by Alpha 1
Amazing sheet metal work inside and out.
Cage The cage is 2x.120 chromoly.
Wheels Methods
Tires 37″
Rear End Currie
Fiberglass
Fuel Safe 42 gallons
Dual fuel pumps
Custom "trunk" storage
Dual spares horizontally
On boards spares
steering rack,
drive shaft
starter
alternator
hub
Video In  Action